Mr. Rodrick Lamont Battle, age 24, of 7436 Jessica Way, Rocky Mount, North Carolina passed away on Saturday, April 30, 2022. Funeral service will be Saturday, May 7, 2022 at 1 pm at the Robert King, Sr. Memorial Chapel of Carrons Funeral Home 726 S. Tarboro St., Wilson. Interment will follow in Rest Haven Cemetery.
A public viewing will be Friday, May 6, 2022 from 4 pm to 7 pm at Carrons Funeral Home. The family is receiving friends at 7473 Jessica Way, Rocky Mount and will assemble there at 12 noon on Saturday in preparation for the funeral procession. Please remember the Battle family in your prayers during this difficult time. Condolences may be directed to carronsfuneralhome.com or faxed to 252.237.0120. They may also be emailed to carronsfuneralhome@gmail.com.
Professional and caring service has been entrusted to Carrons Funeral Home, "The Willing Friend".
To view the obituary program, please click on the image below.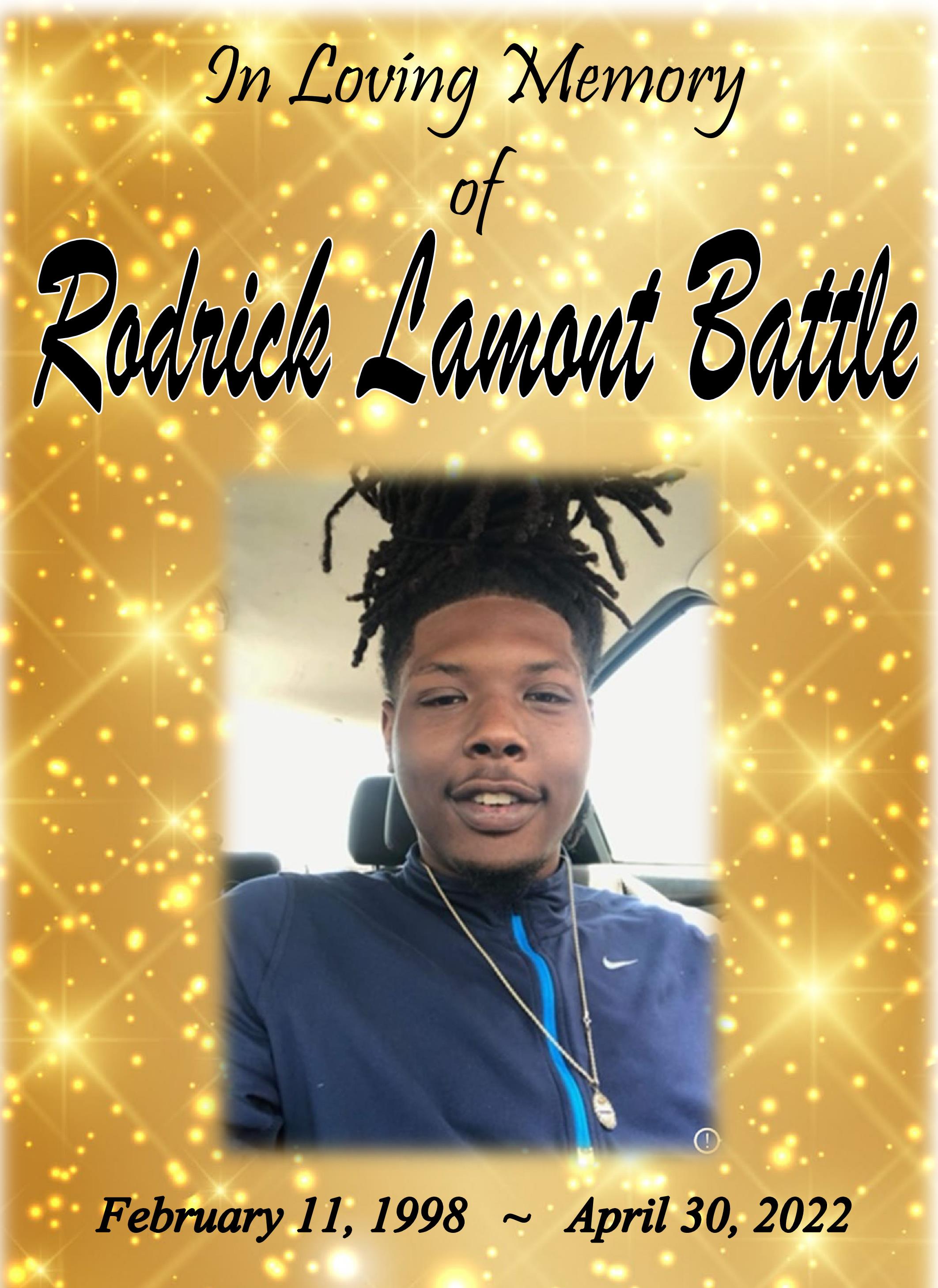 Rodrick Battle's Memorial Folder