Mr. Ricky Lorenzo "Little Ricky" Coleman, age 53, of 6310 Boykin Road, Wilson transitioned on Friday, April 22, 2022. Funeral service will be Saturday, April 30, 2022 at 2 pm at the Robert King, Sr. Memorial Chapel of Carrons Funeral Home 726 S. Tarboro St., Wilson. Interment will follow in the Coleman Cemetery 6328 Radio Tower Rd., Wilson.
A public viewing will be Saturday, April 30, 2022 from 12 noon to 2 pm at Carrons Funeral Home. The family is receiving friends at the residence of Ms. Grace Horton 2504 Adventura Lane East, Wilson, NC and will assemble there at 11 am on Saturday in preparation for the funeral procession. Please keep the Coleman family in your thoughts and prayers. Condolences may be directed to carronsfuneralhome.com or faxed to 252.237.0120. They may also be emailed to carronsfuneralhome@gmail.com.
Professional and caring service has been entrusted to Carrons Funeral Home, "The Willing Friend".
To view the obituary program, please click on the picture below.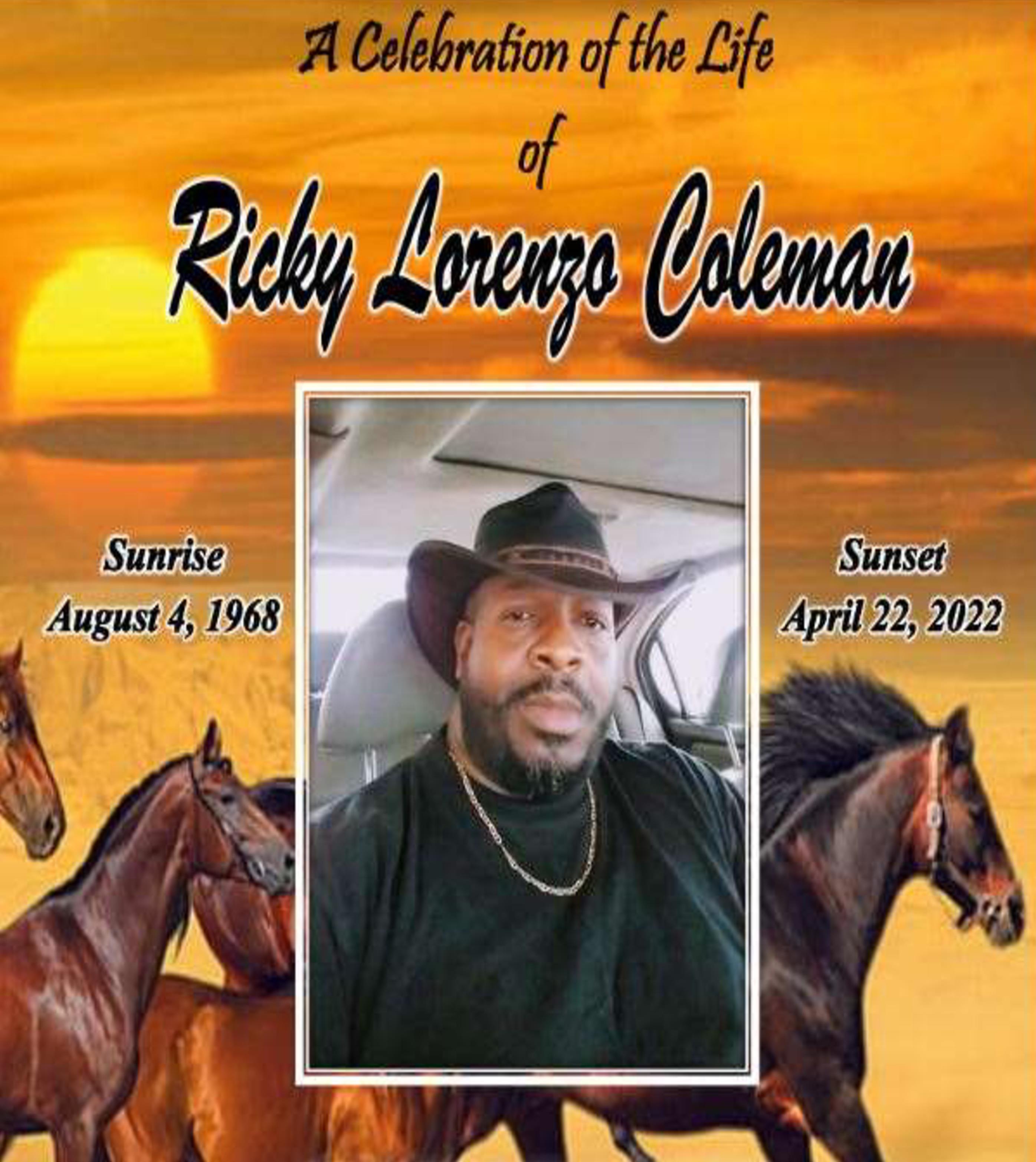 Ricky Coleman's Memorial Folder