Mr. Eddie F. Jones, Sr., age 79, of 604 Gloucester Rd., Goldsboro, NC transitioned peacefully on Monday, June 6, 2022. A celebration of life and legacy will be Saturday, June 11, 2022 at 1 pm at Kings Chapel Church, Trenton, NC.
An inspirational wake will be Friday, June 10, 2022 from 5 pm to 8 pm at L.N. Forbes OFWB Tabernacle, 1800 Bishop L.N. Forbes St., Wilson. A public viewing will be Saturday, June 11, 2022 from 11 am to 12:15 pm at Hills Chapel Missionary Baptist Church, Trenton, NC. The family is receiving friends at the residence and at 901 Lee St., Wilson. Please keep the Jones family in your thoughts and prayers. Condolences may be directed to carronsfuneralhome.com or faxed to 252.237.0120. They may also be emailed to carronsfuneralhome@gmail.com.
Professional and caring service has been entrusted to Carrons Funeral Home, "The Willing Friend".
To view the obituary program, please click on the image below.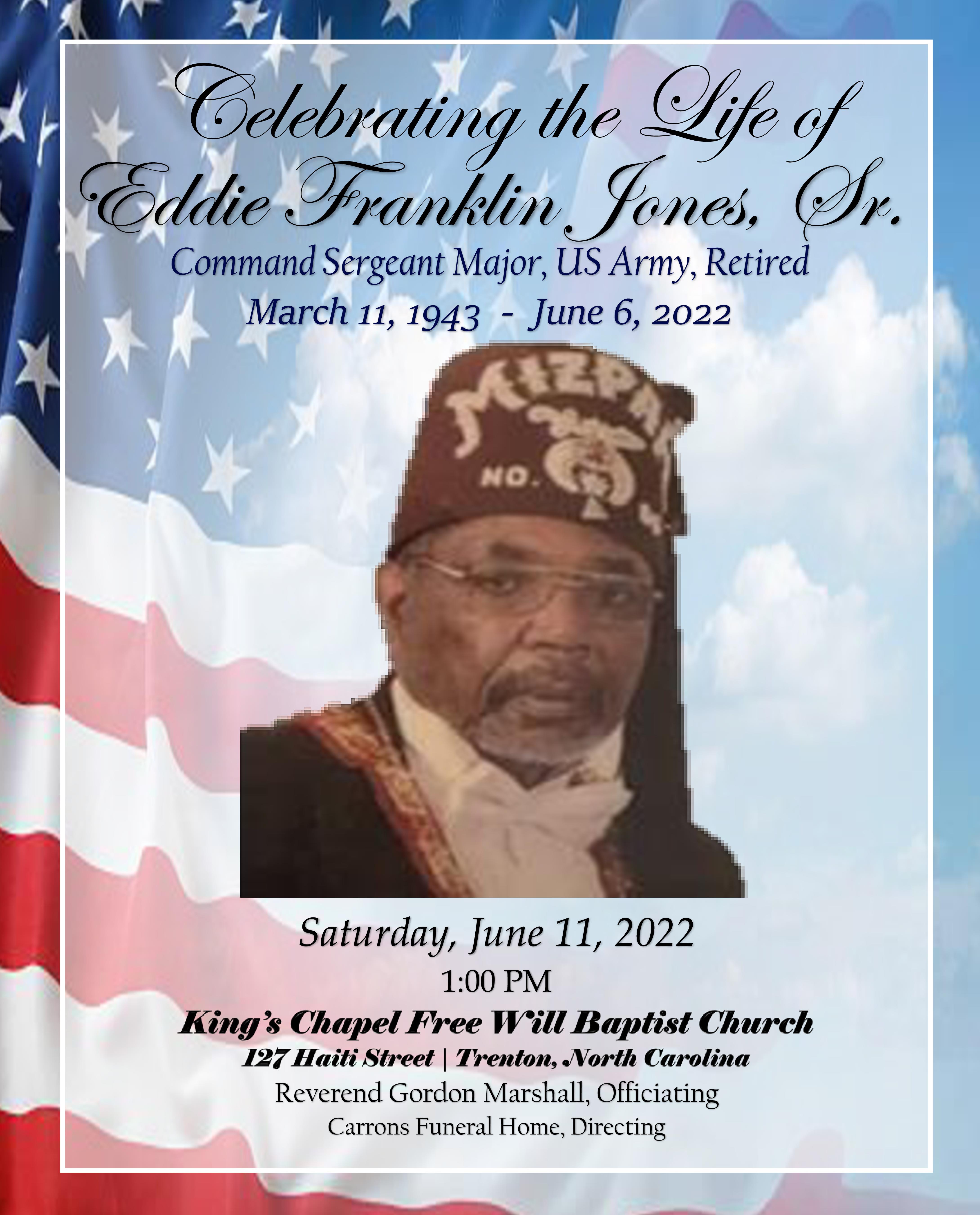 Eddie Jones's Memorial Folder