Mr. Anthony Laverne "Blue" Harris, Sr., age 70, of Elm City, NC transitioned on Friday, May 27, 2022. Funeral service will be Saturday, June 4, 2022 at 2 pm at the Robert King, Sr. Memorial Chapel of Carrons Funeral Home 726 S. Tarboro St., Wilson. Interment will follow in the Heritage Cemetery, Elm City.
A public viewing will be Friday, June 3, 2022 from 3 pm to 6 pm at Carrons Funeral Home. Please remember the Harris family in prayer. Condolences may be directed to carronsfuneralhome.com or faxed to 252.237.0120. They may also be emailed to carronsfuneralhome@gmail.com.
Professional and caring service has been entrusted to Carrons Funeral Home, "The Willing Friend".
T
o view the obituary program, please click on the image below.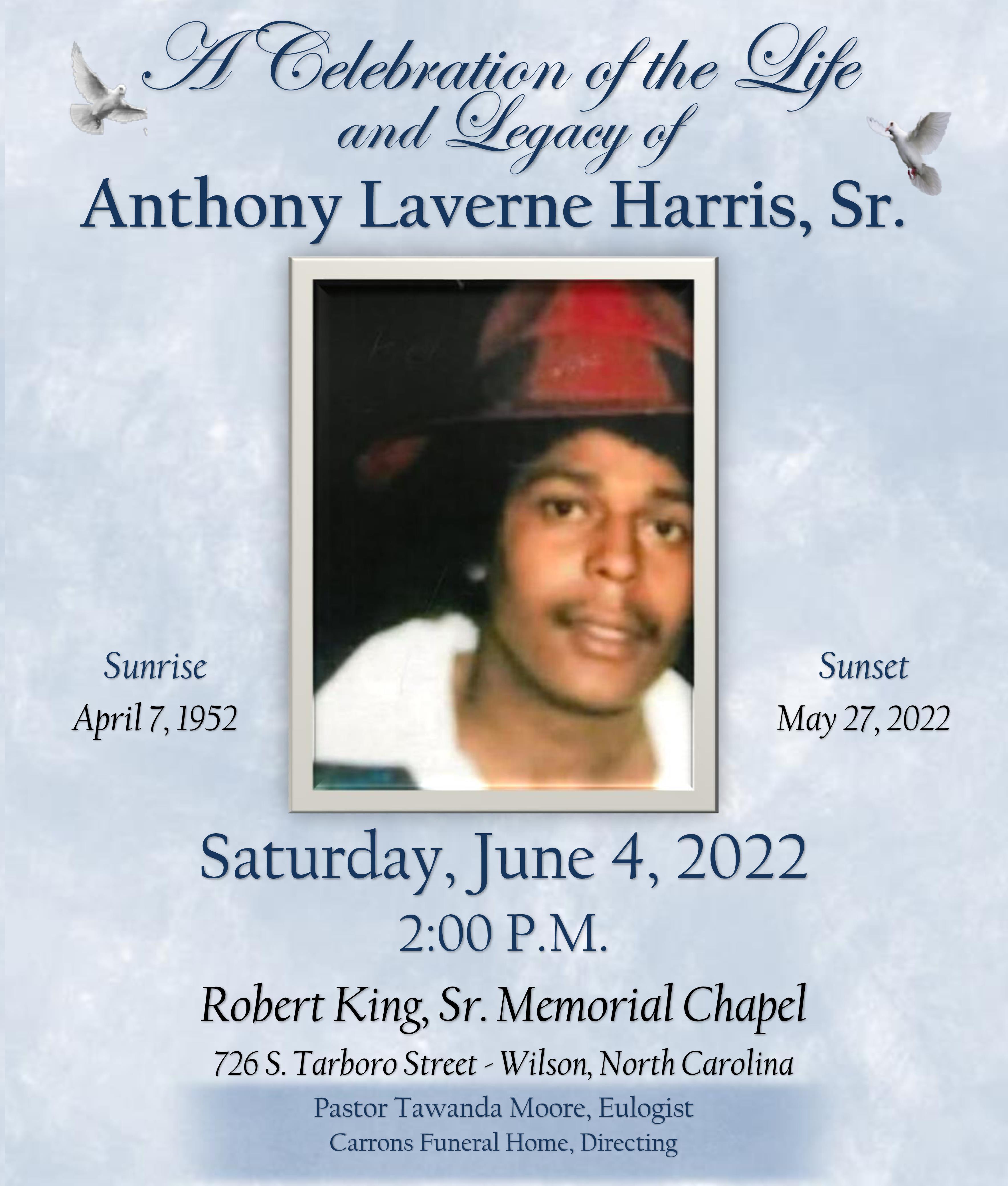 Anthony Harris, Sr.'s Memorial Folder